Flags come in a multitude of sizes and various shapes that fall into the two main categories, National and Corporate flags.
---
National Flags
All our National flags are made from sewn Woven Polyester to the MoD specification BR20 and made to the size and shape as required by the customer.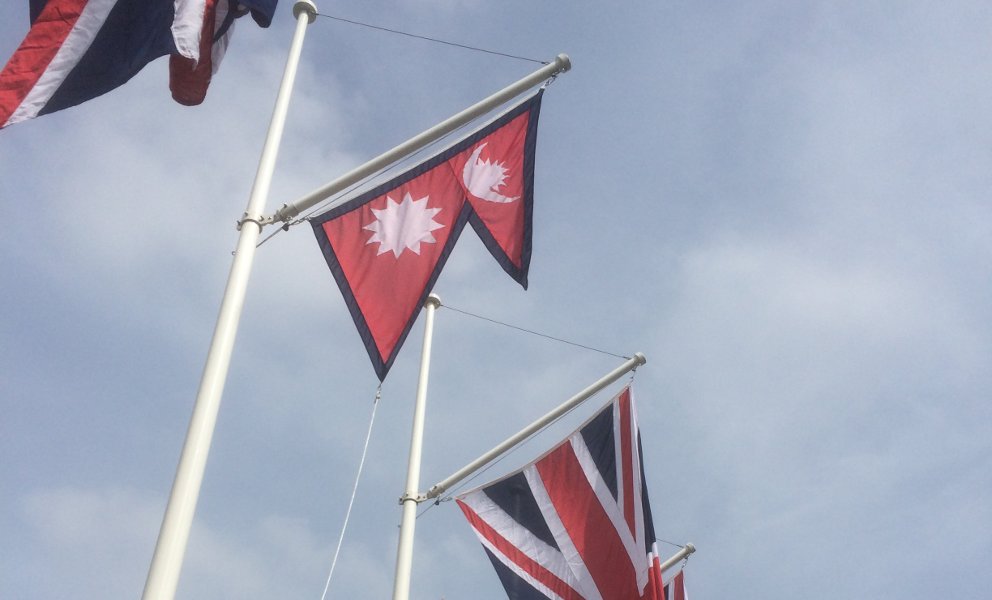 London - Nepal flag supplied and flown by us in 2015 for the commemoration of the 100th anniversary of The Gallipoli landings.
---
Corporate Flags
For Corporate flags, we can offer traditional woven polyester with appliqued badges and logos, along with the option of digitally printed flags on knitted polyester to suit your requirements.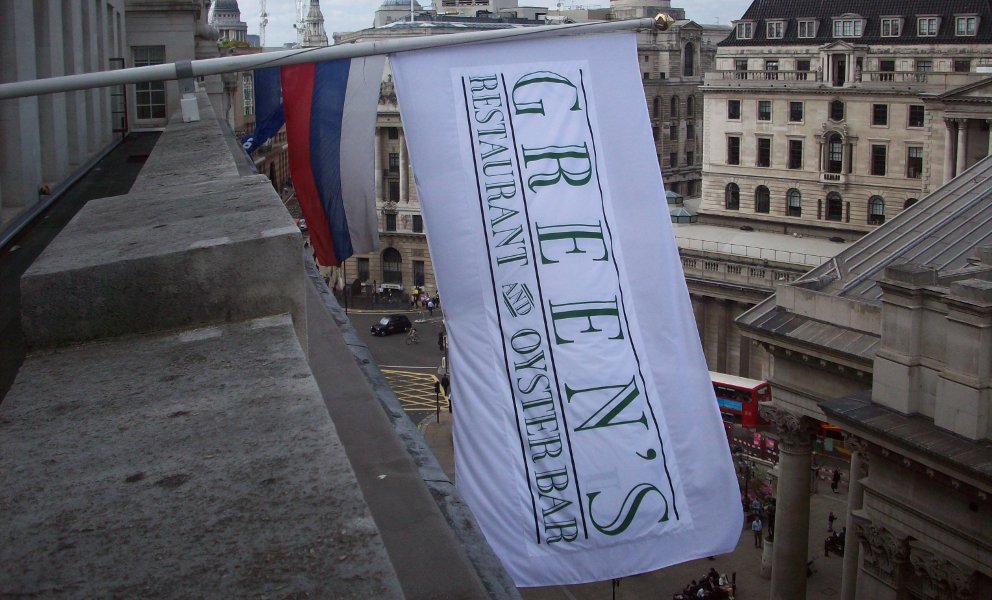 Greens Restaurant and Oyster Bar flag flying at Cornhill London.